NEW YORK
PUBLIC LIBRARY
PICTURE COLLECTION
The New York Public Library Picture Collection consists of 1.5 million photos from books and photographs. Thse images are clipped from books and magazines across 12,000 subject headings. "Dressing, Undressing." "New York City." "Ad's 2000's"
For the month of August, Izabela curated their instagram account, publishing select images from their archives.

By the end of the month, Izabela posted the most liked photo published on their account, and gained 1000+ followers.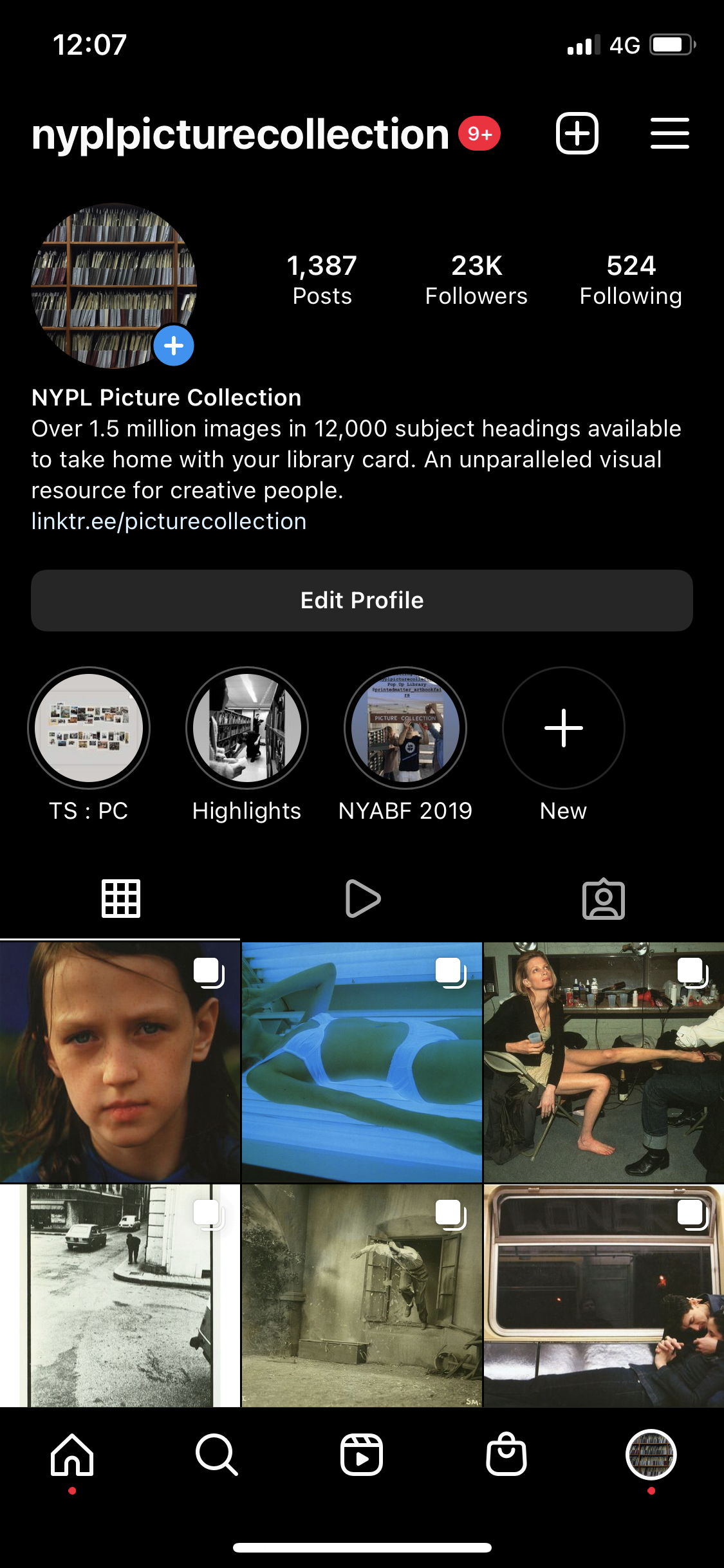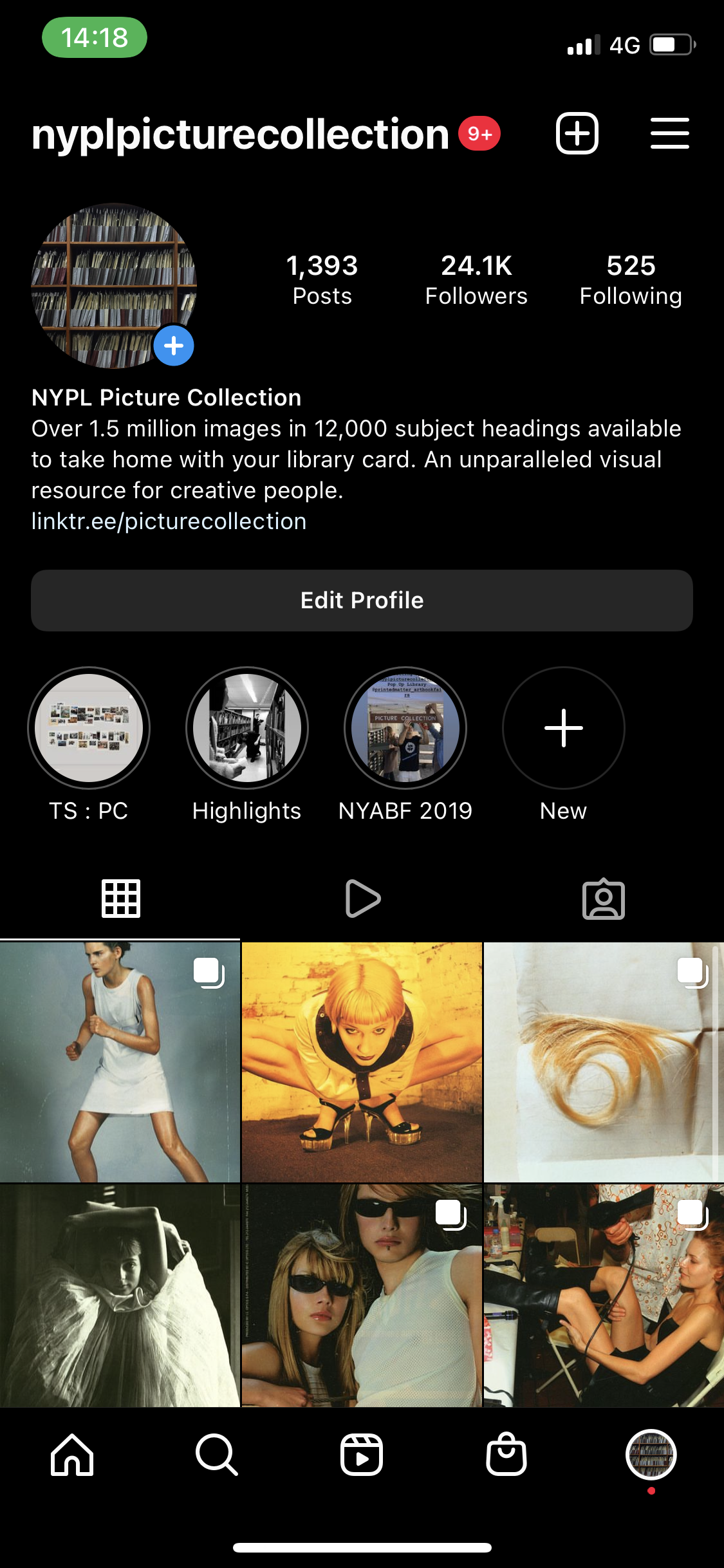 "beauty culture"
"girls"

"body piercings"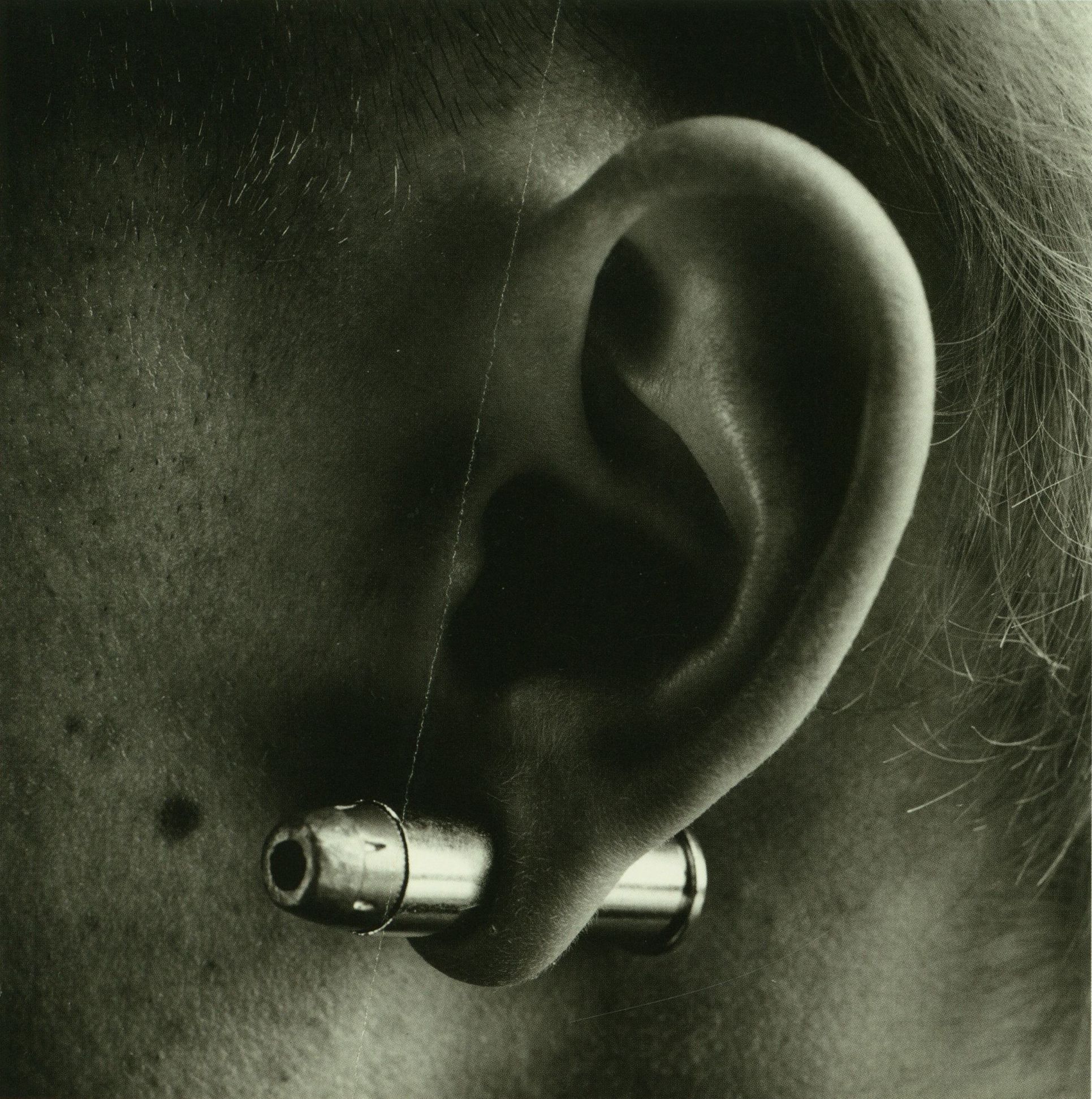 "undressing and dressing"
"poses"
"hair"